How to keep peace at your Rosh Hashanah table — despite challenging relationships.
Evelyn* is getting ready to host for the holidays. But getting Rosh Hashanah right is about more than just the meals they eat in her garden or devising the perfect guest list. It's about navigating all of the dynamics to help people have a comfortable time, she says.
The house is always busy and full with guests and song, but that doesn't mean it doesn't need some degree of managing, she says. "We have a lot of people with personalities that talk a lot of smack, for sure," she says. "I'm used to it."
And so, ahead of the holiday, she's installed centerpieces that say shalom bayit, peace in the home, on her table. 
With Rosh Hashanah and Yom Kippur just days away, families and friends are packing their bags and getting ready to gather for meals and prayer. But coming home and being together isn't always so easy, says Natalie DuBois, director of Family Support Services at Jewish Family Service.
For many reasons, from families not approving of or supporting decisions their kids have made, to mental health concerns, family and friends in recovery, and more, the holidays can be complicated.
"Maybe it's a family member you're not comfortable with, someone you don't align yourself with anymore," Dubois says. "Maybe you have different political beliefs — if you know you're going to be triggered, it's knowing what conversations you do or don't want to participate in."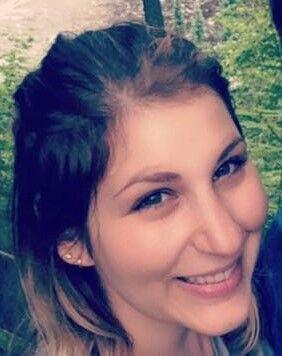 DuBois encourages knowing one's own boundaries ahead of time and being aware of potential triggers to avoid walking in and feeling overwhelmed. Preparation can go a long way in helping set the stage for a successful gathering, she says. That might mean calling relatives ahead of time and setting expectations around what will and won't be discussed, she explains.
"You can say 'I want to have a very meaningful and special holiday with you. It's not comfortable for me to discuss politics at the table,'" she says. "I think there's some tough decisions you may have to make, and preparing ahead of time is going to help you in the long run — 'Do I not go? Do I have an exit plan? Do I have an exit strategy and how do I make this comfortable?'"
Setting a time limit can be helpful, as can engaging in self-care afterwards, such as a walk or scheduling time with friends — even something as simple as reading a book or journaling can help, DuBois explains. Coming home for the holidays can also be a time for catching up with friends at the Franklin Cider Mill or another special spot, she adds.
Evelyn serves her meals outdoors to help guests feel relaxed and at home. "Right off the bat, people start acting nicer because they're distracted by a squirrel, there's deer, there's plants, beautiful flowers, tomatoes and herbs to pick in the garden. People swirl their feet in the gravel, pick up stones and make shapes — all of it helps create a calm environment."
Strategies for a Peaceful Meal
She also makes sure to limit the alcohol she makes available, especially during daytime events.
 "If people have been struggling because we have friends over or relatives over that maybe have a drinking thing, we just have to be mindful of that," she says.
They pull out the Pellegrino instead. "People don't have to prove anything. Everyone's equal, the kids, grown-ups, everyone's allowed, everyone's involved."
They've got a special signal to let people know it's time to change topics and plenty of snacks to retrieve when conversation gets heated, she says. "If people get very heated and want to start a problem, to let it boil over, I kind of just try to pivot," she says. "My specialty is the pivot."
She also encourages people to splinter off and go discuss whatever they'd like to tackle away from the action. "You're allowed to have a faction, go find a buddy and just go do whatever you need to do."
And her kids help by serving up tons of compliments to guests over the evening.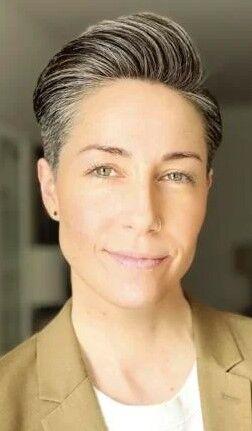 Kerri Lanoue, director of behavioral health at JFS, says as a host, it's helpful to think about the different needs of the people who come into one's home. "You may not know if they've gone through a life transition or if they're not drinking alcohol anymore," says Lanoue. "We are talking about how in the Jewish tradition we often have wine and drinks that are part of the holiday, and what does it mean to folks that are potentially in recovery and how can you ensure that people who are in recovery feel comfortable being at your home."
In fact, everyone's bringing aspects of themselves to these holiday spaces, and the most hopeful thing a person can do is try to see another person's perspective going into it, she says. "It doesn't mean you need to accept it, but just being aware that everyone is coming in with different needs at a different place in their own life," Lanoue says.
The High Holidays are about reflection and repairing relationships, she says, and saying "sorry" to someone is powerful. "It has the potential to push a relationship back into a positive zone rather than a toxic one, even if the outcome isn't that you're spending more time together or back to the way things were," she says. "It has the potential to heal the wound that's been there for a while."
On a practical level, during a meal, hosts and guests can help keep the conversation light-hearted and help redirect it to take the pressure off, she says. "Sometimes you can even use light humor to diffuse a tense moment, even if the tension is between other's at the table.  Even an off-topic statement about the weather, for example, can be an easy way to validate that a topic of conversation or comment made may not be appropriate and to help the others at the table recognize it is time to move on.'"
Coming Home
And for people coming home, it can be helpful to set up time with friends, creating in a way another set of rituals with chosen family. "I think that's important because you get to be a part of the food you make, the songs you sing, the reflections you want to be present at a table," Lanoue says. "Because when you're coming home or you're going to a family member's home, it's comforting to be part of those traditions too, but it's something someone else created."
Those coming home for the holidays also have the option of sharing traditions they started away from home with their families. "Bringing aspects of the cultural traditions you enjoy and practice on your own to the table can be a meaningful way to feel connected to the experience and to those you are sharing the holiday with," Lanoue says.
Danielle*, who lives in the Metro Detroit area, is grateful for the Jewish experiences she grew up with as part of a Conservative Jewish community. That said, she's not heading home for the High Holidays with her husband and young child.
"Maybe that, for me, has been part of the boundary setting, growing up and saying what is important to me, how do I want to celebrate, how can I make this meaningful for me, and it's OK if it looks different than how I grew up or how my parents did it," she says.
Her family is welcoming to her partner, who isn't Jewish, and keeps the invitation open, but they've chosen to chart their own course, she says. And while it's been somewhat isolating without family nearby or a partner from the community, it's also challenged them to get involved with community-building, she says.
"In some ways, it's been nice to be able to create our own thing that's separate from my family," she says. "I think, having a kid, it's always meaningful to get to share those experiences with them, so I've been really appreciative of the child-focused services at the various synagogues and for us to experience those together."
Even from a distance, she says, she fields questions about if she's going to synagogue and how she's celebrating. "Sometimes the answer is 'I'm not' or 'I am, but maybe not in the ways you are," she says. "It kind of depends on what's going on."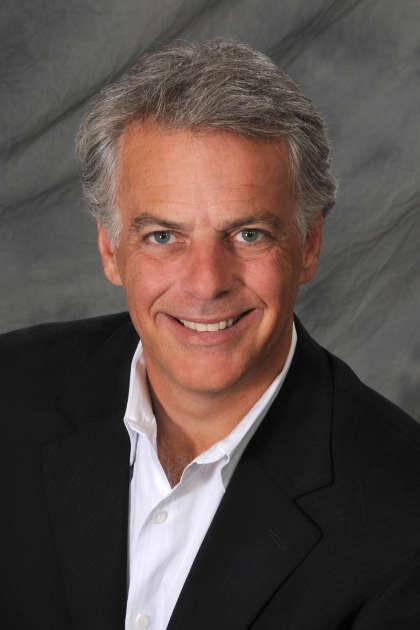 Rabbi Paul Yedwab, who's working on a book about "difficult" relatives, encourages people not to cut complicated family members out of their lives, with cases of abuse being the exception. "I always tell people it doesn't have to be every holiday, but that difficult mother-in-law, whatever it is, you should make sure there's a holiday that they're invited to during the year; it should never be none," he says.
As someone who talks to families before weddings, bar mitzvahs, holidays and the like, he suggests tailoring that time so the conversation isn't about politics or old gripes. He also suggests bringing down expectations.
"I think people underestimate the power of pleasant time spent together," he says. "You may have to remove yourself for a while to make that time pleasant, you may have to change the subject, you may have to laugh at things you don't want to laugh at, but trying for pleasant time spent together as a family is much more important than dealing with whatever torrid issues are tearing you apart as a family. You should do that in therapy, not necessarily over the Rosh Hashanah table."
Likewise, he says, it's not the time or place for parents to scrutinize adult children's choices or discuss their disappointment. "If you're going to make it unpleasant, they're not going to come home."
*Names have been changed due to the sensitive nature of the topic.